What is important to you?
For those who care as much about the impact their wealth has on the world as they do about what difference it makes to them and their family, we offer a sustainable investment management service that invests your wealth based on your values, beliefs and views.
How is it different?
There are many different ways to decide where to invest in the world.  To build a sustainable investment portfolio, there are two central activities to what we do:
We actively include specific companies for their positive contribution to society and the environment, such as those providing renewable energy, waste and recycling services or organic farming.
We actively exclude those companies whose activities would be viewed as having a negative impact on society or the environment, such as heavy polluters, arms producers or tobacco companies.
What does the service include?
Experience of managing sustainable investment portfolios for clients over many years.
Discretionary management of your sustainable portfolio of investments
Rigorous screening of investments to assess their impact on the environment and society.
Regular and direct dialogue with your investment team.
Dynamic strategies designed to also meet your personal risk and return needs.
Onshore and offshore investment mandates
Cash and liquidity management (all of our strategies are highly liquid and can be traded daily)
Online, 24/7 access to portfolio valuations
Regular performance reporting
Annual Tax Reporting (including income and capital gains)
Market insights, alerts and updates
Our approach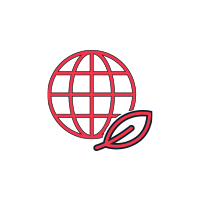 One.
Firstly, we place a broad screen over a worldwide list of funds to identify which funds can be described as having a sustainable or ethical focus. This would typically include funds that actively exclude investment in any company promoting alcohol, tobacco, gambling or the defence industry.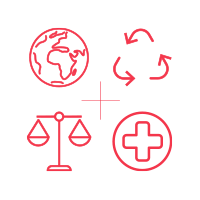 Two.
We then used EIRIS' list of 15 globally recognised ethical criteria to score each fund which has passed our first screen. EIRIS has been a global leader in the provision of environmental, social, governance research for responsible investors for over 30 years.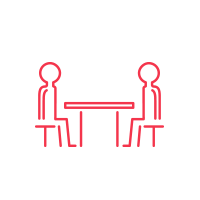 Three.
In some circumstances a fund manager's position on a particular set of sustainable criteria may not be well documented. In this case, we will conduct a detailed review in consultation with the fund manager to ensure it meets our requirements or those for a specific client.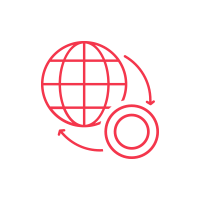 Four.
Once we have assessed the funds against your specific ethical and sustainable standards, we apply our usual criteria, focusing on consistency of returns, risk, investment costs, management team, tenure, etc. We review each fund in a portfolio on a quarterly basis to ensure they remain aligned to your criteria.
Contact us to see how we can help.
The value of investments and the income arising from them can go down as well as up and is not guaranteed, which means that you may not get back what you invested. Past performance is not necessarily a guide to the future. The information contained in this website does not constitute advice. The FCA does not regulate tax advice. The FCA does not regulate advice on Trusts, Wills and Powers of Attorney.. The Financial Ombudsman Service is available to sort out individual complaints that clients and financial services businesses aren't able to resolve themselves. To contact the Financial Ombudsman Service please visit www.financial-ombudsman.org.uk.