What is trustee consulting?
We bring together experts in investment management, tax and financial planning to analyse how decisions made today could impact the trust's future – giving trustees the ability to make informed decisions, confidently.
How can it help?
The real aims of a trust are rarely as simple as 'income' or 'growth'. Instead, trustees are often faced with supporting inflation-linked distributions or the complexity of conflicting short and longer term objectives.
Our expertise in investment, tax and financial modelling means that we can demonstrate the effects of investment risk, taxation and distributions on each of the trust's objectives.
And with our crystal clear reporting, we can illustrate which mix of assets and tax environments will provide the best chance of meeting the trust's objectives and what level of distributions are sustainable.
What does the service include?
Review of objectives, capital and income needs
Review of existing portfolios and tax wrappers such as offshore bonds
Review of investment policy and mandate
Cashflow modelling and 'what if' analysis
Advice on setting appropriate benchmarks
Advice on asset allocation to meet specific risk and return targets
Capital Gains Tax advice
Regular review of progress towards objectives
Direct access to our financial planners
Industry news, alerts and updates
Our approach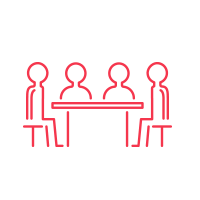 One.
Establish and prioritise the trust's objective(s) over the short, medium and long term, as well as liquidity requirements.
Two.
Understand the tax circumstances of the trust and the beneficiaries, any constraints placed on investments (e.g. ethical screening), as well as any financial instruments and held.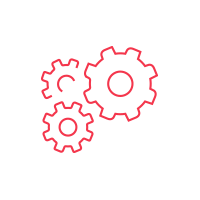 Three.
Apply financial modelling and cash flow analysis and propose a financial plan to give the trust the highest chance of achieving those objectives.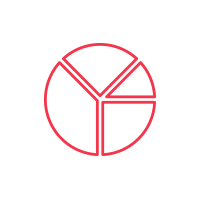 Four.
Advice on an investment strategy and investment mandate that are relevant to the trust's objective and consistent with the trust's investment policy.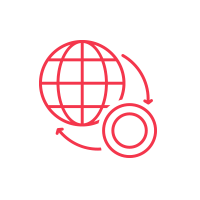 Five.
Agree a timetable to review progress towards the trust's objectives and to plan for specific future events.
Investment Management
Read how our discretionary
investment management services can
deliver the investment return you
need with as little risk as possible.
Contact us to see how we can help.
The value of investments and the income arising from them can go down as well as up and is not guaranteed, which means that you may not get back what you invested. Past performance is not necessarily a guide to the future. The information contained in this website does not constitute advice. The FCA does not regulate tax advice. The FCA does not regulate advice on Trusts, Wills and Powers of Attorney.. The Financial Ombudsman Service is available to sort out individual complaints that clients and financial services businesses aren't able to resolve themselves. To contact the Financial Ombudsman Service please visit www.financial-ombudsman.org.uk.