Social Responsibility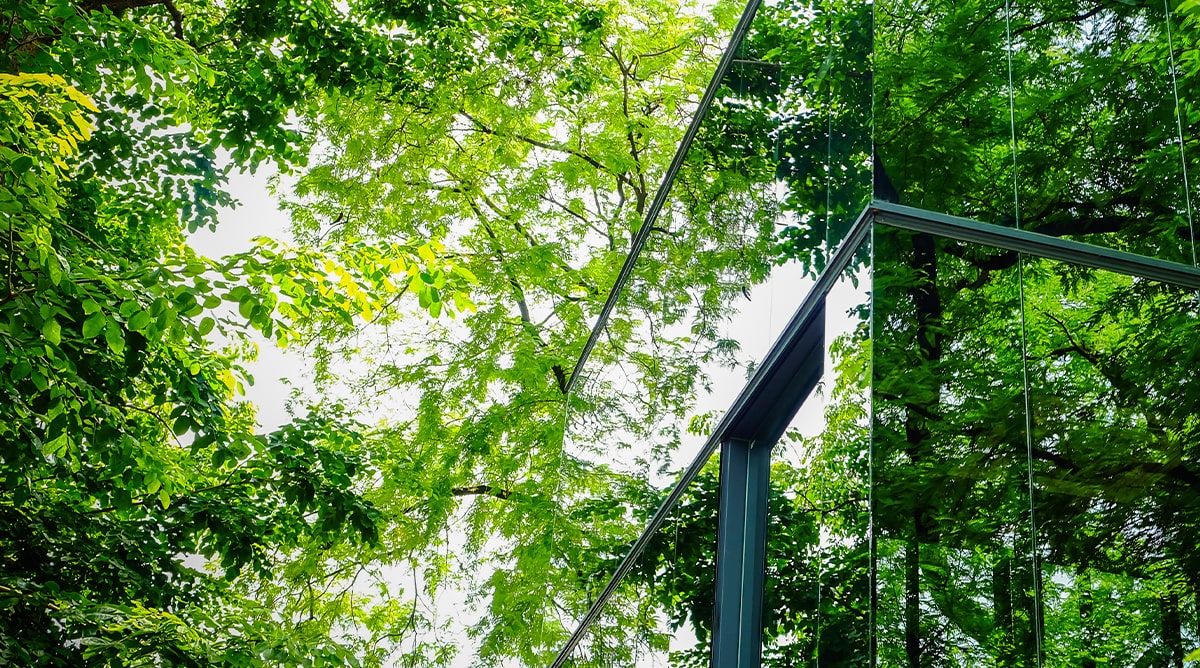 Our story
In 2007 Edison was formed out of a belief that a financial services firm plays an important role in society. For its clients, the advice and service can bring security and opportunity. Money makes life easier and it can bring happiness when given purpose and direction.
Our ambition to improve the lives of our clients can be found everywhere at Edison; from our philosophy of 'people first, money second', to the investment we make in our team and how we protect the environment we share with others.
We have always had a strong culture of social responsibility. So, we wrote it down and made it part of our corporate governance too. It reinforces our long-term commitment to making a positive contribution to the world around us.
Corporate Governance
Our Corporate Social Responsibility (CSR) policy is our firm's commitment to sustainable development by delivering economic, social and environmental benefits for all stakeholders.
At Edison we define CSR as 'aiming to make a positive contribution in all respects'. This defines our approach to everyone and everything that Edison affects.
It's top-down. It's bottom-up. It's everyone.
CSR is part of Edison's culture. Everyone is responsible. We hold company-wide bi-annual CSR meetings to review the success of our measurable impact and ambitions. We discuss, hone and agree on new initiatives of delivering on CSR and our mission statement, so that we are continually improving.
Our CSR Officer is elected annually. Their role is to hold Edison to account, from Associates to Directors, on their individual and group contribution.
Level of engagement
A founding principle at Edison is to make the lives of our clients and our staff better. Edison has, since its creation, always had a focus on contributing positively to society. As an extension of this we believe that CSR should be a part of every decision we make. We are conscious of our impact on the world and are therefore proactive and not reactive in how we can change and improve it.
Our strategy
We believe that our CSR can be segmented into the following three areas:
Planet
People (Our clients and team)
Local community

Planet
Our commitments
We recognise that our business does not operate in a vacuum. The decisions we make can impact the environment we share with those around us. As a company, Edison aims to reduce its impact on the environment at every level; company, supplier and staff.
How we do it
Company – We run a number of initiatives aimed at lowering the company's overall environmental impact. We use an environmentally friendly waste removal service. They ensure that absolutely zero waste goes to landfill by sending items that cannot be recycled to generate green energy. We are also mindful of our own use of energy and have implemented various policies to reduce our overall power consumption.
Suppliers – Environmental impact is something that we factor in during the decision-making process when choosing our suppliers. We therefore favour suppliers that operate clear environmental and sustainable business practices.
Staff – We operate a green suggestion policy. It enables and encourages team members to promote new ways of reducing the office's environmental impact.

People
Clients
Our commitments
We want to have a positive impact on the lives of our clients. With honesty, professionalism and dedication, we will help our clients make good decisions with their wealth. Through the good and the difficult years, our advice and service will enable them to achieve more of the things that are important to them by giving their wealth purpose and direction.
How we do it
Acting responsibly in business, with money and people's lives has always been at the forefront of our business model.
We are independently owned and independently minded. We are not constrained by convention and can therefore give clients unbiased and unrestricted advice, focused on their best interests.
Our advice is designed to help clients prioritise, order and achieve their goals. Goals will include achieving financial security for their family and lifestyle, charitable giving, and financially supporting children. Achieving those goals contributes positively to the individual and therefore society as a whole.
Our team
Our commitments
We want all staff at Edison to share in the success of the business. We do this by creating a culture founded on the principles of mutual respect, inclusivity and cooperation. An environment where all members of the team are able to develop and flourish and where their professional life enhances their personal life.
How we do it
Our aim is to create an environment which people genuinely enjoy.
We prioritise our team's health and wellbeing, both mentally and physically, through initiatives such as weekly fruit orders, regular social events and team development activities. All of these combine to create our professional yet relaxed work environment where individuals can be themselves and feel comfortable.
We are committed to personal and career development through obtaining professional qualifications and career enhancing opportunities. We provide training and time to help meet goals and ambitions.
We are committed to personal development including helping all members of the team to be happy and fulfilled in their wider lives outside of work.

Local Community
Our commitments
We see our CSR as applying to our local community. By community we mean our local area and the people in it, as well as our industry.  We want to make wealth management a better, more inclusive working environment.
How we do it
We are an equal opportunities employer. All all our people are treated appropriately, fairly, and equally. No candidate or employee is treated differently because of their age, gender, race, sexuality, or any other personal characteristic which may be discriminated against.
Contact us to see how we can help.
The value of investments and the income arising from them can go down as well as up and is not guaranteed, which means that you may not get back what you invested. Past performance is not necessarily a guide to the future. The information contained in this website does not constitute advice. The FCA does not regulate tax advice. The FCA does not regulate advice on Trusts, Wills and Powers of Attorney.. The Financial Ombudsman Service is available to sort out individual complaints that clients and financial services businesses aren't able to resolve themselves. To contact the Financial Ombudsman Service please visit www.financial-ombudsman.org.uk.